Near Santa Fe Trail Ranch
Trinidad History (Early)
Trinidad was first explored by Spanish and Mexican traders, who liked its proximity to the Santa Fe Trail. It was founded in 1862 soon after coal was discovered in the region. This led to an influx of immigrants eager to capitalize on this natural resource. By the late 1860s, the town had about 1,200 residents. Trinidad was officially incorporated in 1876, just a few months before Colorado became a state. In 1878 the Atchison, Topeka and Santa Fe Railway reached Trinidad, making it easier for goods to be shipped from distant locations. In the 1880s Trinidad became home to a number of well-known people, including Bat Masterson, who briefly served as the town's marshal in 1882. By 1900 Trinidad's population had grown to 7,500 and it had two English-language newspapers and one in Spanish. In 1885, Holy Trinity Catholic Church was constructed.
In the early 1900s Trinidad became nationally known for having the first woman sports editor of a newspaper, Ina Eloise Young. Her expertise was in baseball, and in 1908 she was the only woman sportswriter to cover the World Series. During the same time, Trinidad was home to a popular semiprofessional baseball team that was briefly coached by Damon Runyon.
This photograph was taken in Trinidad, Colorado on Labor Day, September 2, 1907, prior to the final game of a three-game series between the Denver All Stars baseball team and the Trinidad baseball team.
On August 7, 1902, the Bowen Town coal mine, six miles north of Trinidad, experienced a horrific gas explosion, killing 13 miners. It was one of the worst mining disasters so far in the state; conditions in the mine provided the impetus for several labor strikes. At one point in late 1903, an estimated 3,000 miners, members of the United Mine Workers of America, went on strike. In 1904 Trinidad experienced several disasters. In mid-January a fire destroyed two blocks of the town's business section, causing more than $75,000 in damages. In late September, the Trinidad area and the region along the Las Animas River endured an unusually heavy rainstorm, leading to severe flooding; the flood destroyed the Santa Fe railroad station, wiped out every bridge in town, and caused several hundred thousand dollars' worth of property damage. As Trinidad continued to grow, a number of new construction projects began in the downtown area, including a new library, a new city hall, an opera house, and a new hotel
Historic Bloom Mansion 
Cattle baron and banker Frank Bloom and his wife Sarah had the mansion created in 1882. The building is constructed in a French style and used locally made bricks. The home is still decorated with an array of period furnishings including a horn chair and delicate porcelain figures.
Trinidad History Museum
Today the home is part of the Colorado Historical Society's Trinidad History Museum. The museum, which is encompassed by the El Corazon de Trinidad National Historic District, features several homes in one block, including the Bloom House, the Baca House, which is next door to the Bloom Mansion, the Santa Fe Trail Museum, which features historic artifacts and exhibits about the Santa Fe Trail and Trinidad's heritage, and historic gardens around the properties
Downtown Trinidad
Nestled in the beautiful Purgatoire River Valley at around 6,010 feet in elevation, Trinidad features a large, hilly historic downtown district. It's one of the most southern Colorado towns on I-25, located thirteen miles north from the New Mexico border.
There's a lot to see and do around this often-overlooked section of Colorado. Downtown has everything you need in terms of commerce. The picturesque Victorian architecture and red-brick streets are sure to leave a lasting impression.
The population was 9,096 in 2010, making it the largest and liveliest city in Las Animas County. It's also the county seat. Parties and community gatherings are encouraged in their parks. If you want a more physical tour, you can trek the Santa Fe Trail, which overlooks the Mexico border and the Raton Pass.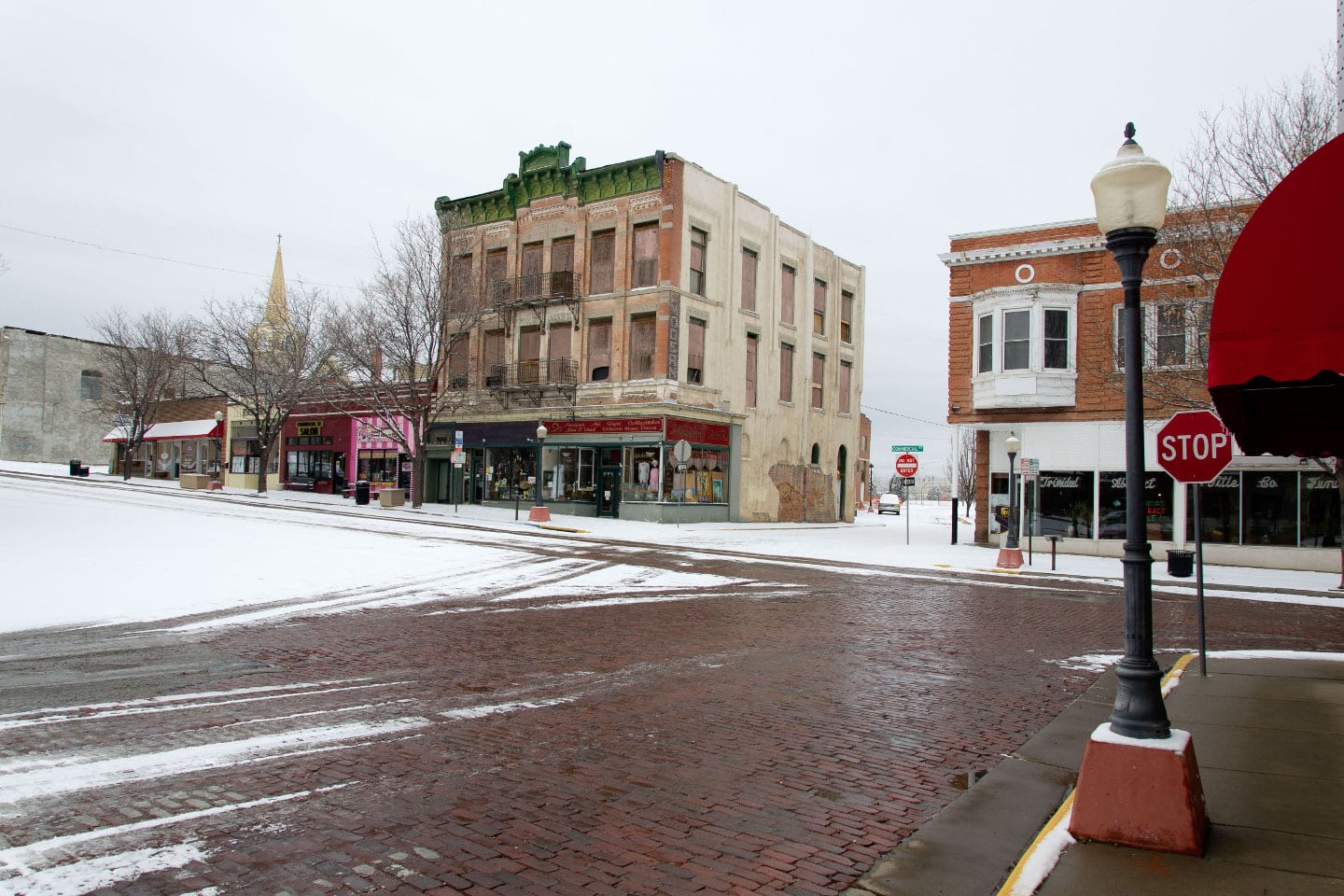 Trinidad also has a lot of indoor activities as well as museums that commemorate the drastic transformation the town has undergone over the past decades.
Trinidad Farmer's Market 
Trinidad hosts its annual farmers market every Saturday beginning the last Saturday in May, running through the summer into early fall. The location is Cimino Park which is on Modica Drive, 1 block North of Main Street.
Art Cartopia Museum
La Veta
https://www.colorado.com/cities-and-towns/la-veta. 
Highway of Legends Scenic and Historic Byway
https://www.colorado.com/articles/colorado-scenic-byway-highway-legends 
San Isabel National Forest
Located in central Colorado, this forest contains 19 of the state's 53 "Fourteeners", peaks over 14,000 feet (4,267 m) high, including Mount Elbert, the highest point in Colorado.
It is one of eleven national forests in the state of Colorado and contains the Sawatch Range, the Collegiate Peaks, and Sangre de Cristo Range. It has a total area of 1,120,233 acres (1,750.36 sq mi, or 4,533.42 km²) spread out over parts of eleven counties in central Colorado. In descending order of land area it is located in Chaffee, Custer, Lake, Huerfano, Fremont, Pueblo, Saguache, Las Animas, Park, Costilla, and Summit counties.[1]
San Isabel National Forest is co-managed by the Forest Service together with Pike National Forest, Cimarron National Grassland, and Comanche National Grassland from offices in Pueblo. There are local ranger district offices located in Cañon City, Leadville, and Salida.
Trinidad Lake State Park
https://cpw.state.co.us/placestogo/parks/TrinidadLake
Trinidad Lake State Park - Dinosaurs and other and other ancient history
https://coloradooutdoorsmag.com/2019/02/20/dinosaurs-and-other-ancient-…
Fisher Peak State Park
Fisher Peak State Park is the newest and second largest state park in Colorado.  The entrance islocated approximately 6 miles  south of Trinidad, accessed through the Starkville exit off of US Highway 25. https://www.fisherspeakstatepark.com
Culebra Peak
Is the highest summit of the Culebra Range of the Sangre de Cristo Mountains in the Rocky Mountains of North America. The prominent 14,053-foot (4,283 m) fourteener is located on private land, 14.2 miles (22.8 km) east-southeast (bearing 113°) of the Town of San Luis in Costilla County, Colorado, United States.[1][2] Culebra Peak is the southernmost fourteener in the Rocky Mountains
 
Taos, New Mexico
Vermejo Park Ranch
Vermejo Park Ranch, just west of the city of Raton, is the biggest component of Turner's ranch empire of 2,000,000 acres (810,000 ha) that made him the second biggest private landowner in the United States as of 2018. It lies mostly in western Colfax County, New Mexico, but smaller portions extend into northeastern Taos County, New Mexico as well as southwestern Las Animas County and southeastern Costilla County in Colorado.
Elevations of Vermejo Park ranch range from 5,850 feet on the Canadian River near Maxwell, New Mexico to Big Costilla Peak which rises to 12,931 feet (3,941 m) on the western boundary of the ranch and the border between New Mexico and Colorado. Most of the ranch consists of the Park Plateau, part of the Raton Basin, a much dissected tableland with elevations from 6,500 feet (2,000 m) to about 9,000 feet (2,700 m). The westernmost extension of the ranch is in the Sangre de Cristo Mountains with elevations from 9,000 feet (2,700 m) to above timberline. An eight-mile long, north-south ridge with four summits above 12,750 feet (3,890 m) including Big Costilla Peak form the western boundary of the ranch.[3]
Most of the ranch is drained by the Canadian River and its tributary, Vermejo Creek. The Canadian is part of the Mississippi River drainage basin. A small portion in the western part of the ranch, the East Fork of Costilla Creek, drains into the Rio Grande. Costilla Reservoir is on the East Fork of Costilla Creek. About 20 lakes, both natural and artificial, are scattered around the higher elevations.
Capulin Volcano
https://www.nps.gov/cavo/index.htm
Great Sand Dunes National Park
https://www.nps.gov/grsa/index.htm
Stonewall & nearby Lakes
Stonewall is small community on Highway 12 northwest of SFTR.  There you will find very unique rock formations nestled between the Spanish Peaks and the Sangre de Cristo mountains.  Nearby you will find Monument Lake, North Lake, Blue and Bear lakes.  The lakes offer a good opportunity for recreation including trout fishing.
Folsom NM
Folsom NM  is a small town about 60 miles east of Raton NM.  Here is where Prehistoric Bison Bones that changed the thought of when our human ancestors populated North America.  The following links will provide more information and background:
http://www.folsomvillage.com/FolsomManSite.html
https://www.texasmonthly.com/the-culture/texans-you-should-know-how-a-b…